Warm-up Contactless Ready is the new family of engraving patterns, specifically studied by Engraving Solutions, to achieve superior performance in heated embossing and optimize the performance of Warm-up Contactless, the patent-pending system developed by Körber Business Area Tissue to maximize the benefit of electromagnetic induction heating for embossing.
Thanks to tests carried out through the partnership between Engraving Solutions and Körber Business Area Tissue, two types of embossing were developed, one chemical and one mechanical, 4D Mix and Venus.
4D Mix
4D Mix is a modern version of the classic micro 4D, which has been widely appreciated by the tissue market in recent years. To exploit the potential of Warm-up Contactless, the shapes of the tips have been modified by arranging them in mixed orientations.
Type of engraving: Chemical
Density: 53 p/cmq
Recommended for: BRT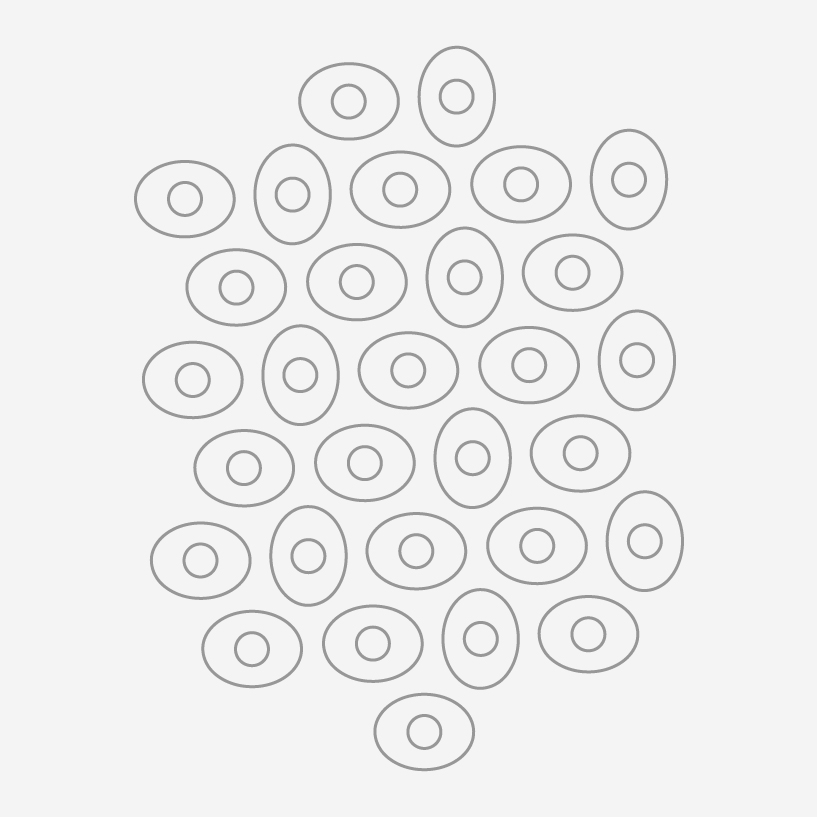 Venus
Venus is a mechanical engraving produced starting from a mechanical engraving made from the patented Softop and PPP-Evo engravings. Venus represents a great innovation for the world of embossing, as, for the first time, the sides of each engraving tip have a variable inclination.
Type of engraving: mechanical
Density: 40 p/cmq
Recommended for: BRT, AFH